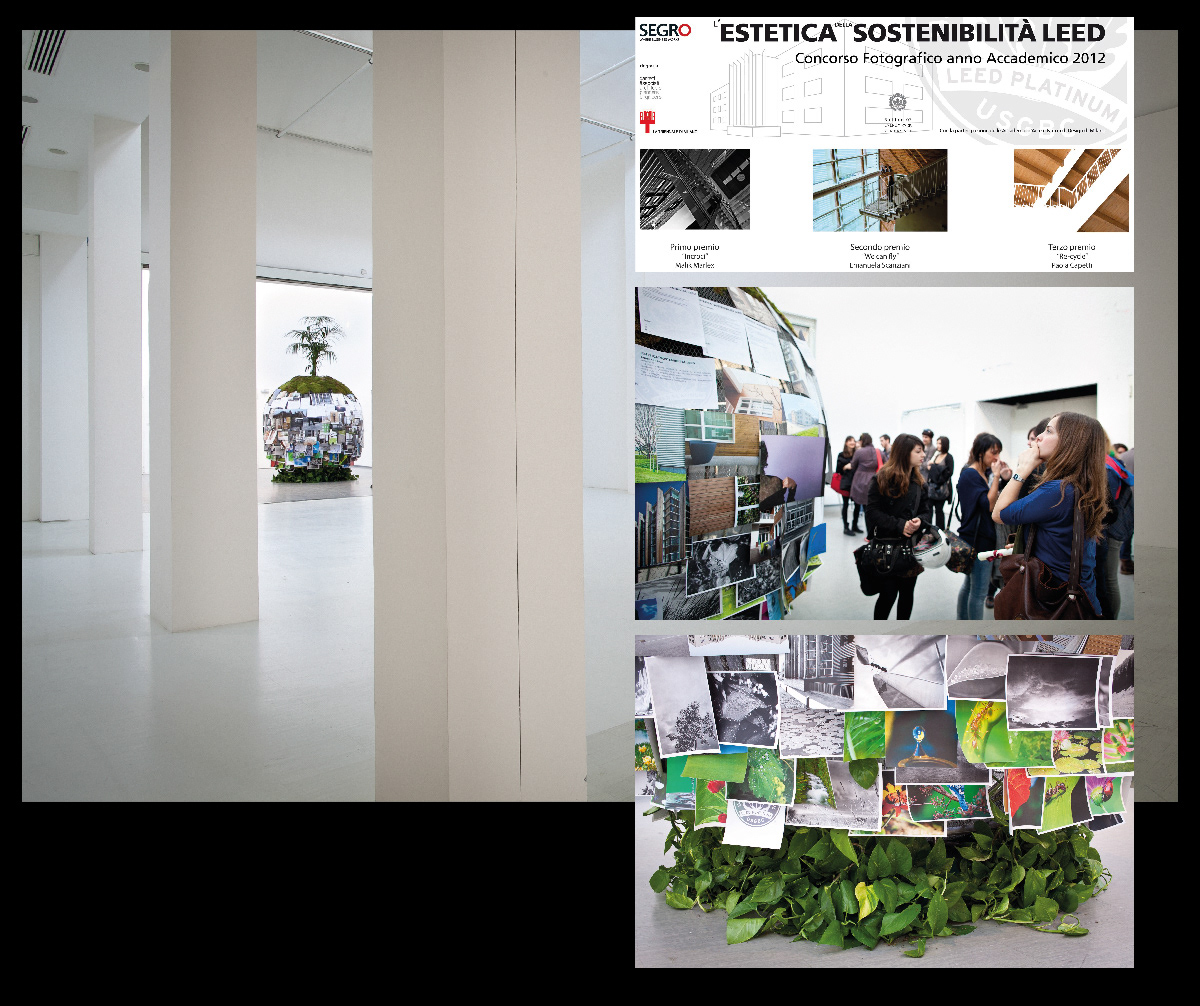 In occasione della consegna della Certificazione LEED PLATINUM al Building 03 dell'Energy Park di Vimercate, SEGRO ha presentato il nuovo Masterplan quinquennale per il completamento del Parco Tecnologico, improntato alle stesse logiche di eco-sostenibilità per le quali l'azienda si è già aggiudicata la certificazione LEED, uno dei riconoscimenti più autorevoli che premiano i progetti di valorizzazione ambientale.
Per coronare questo importante riconoscimento, è stato organizzato un contest fotografico per sensibilizzare i giovani talenti alle tematiche green e stimolare la loro potenziale creatività. Studenti delle accademie d'Arte e Istituti di interior design di Milano sono stati invitati a tradurre in immagini il patrimonio di ricerca, progettazione e costruzione profuso dall'azienda nella realizzazione dell'Energy Park. Il concorso è stato preceduto da un workshop propedeutico che ha permesso ai giovani di recepire i temi legati alla filosofia del LEED.  I tre finalisti riceveranno da SEGRO una borsa di studio, mentre le opere del concorso verranno esposte alla Triennale di Milano dal 21 al 24 marzo 2012.
La progettazione ha compreso l'immagine coordinata per l'evento di premiazione, l'installazione artistica presso La Triennale di Milano, il sito del contest fotografico comprensivo di inviti, attestati e boo

k finale.
SEGRO wins first Leed Platium for Italy, one of the most authoritative awards that reward environmental enhancement projects. On the occasion of the delivery of LEED Platinum Certification in Building 03 Vimercate Energy Park, SEGRO has unveiled the new master plan of the Technology Park is also manufactured in the same logic of eco-sustainability LEED. To celebrate this important recognition, it is a photography contest was organized to raise awareness among young talents to green issues and stimulate their creative potential. Students of the Academies of Art and Institutes of interior design in Milan were invited to translate into images the search heritage, design and construction efforts by the company in the implementation of the Energy Park. The competition was preceded by a preparatory workshop which allowed young people to incorporate issues related to the LEED philosophy. The three finalists will receive a scholarship from SEGRO, while the works of the competition will be exhibited at the Milan Triennale 21 to 24 March 2012. The design included the corporate image for the award ceremony, the art installation at La Triennale di Milano, the site of the photo contest including invitations, certificates and final book.​​​​​​​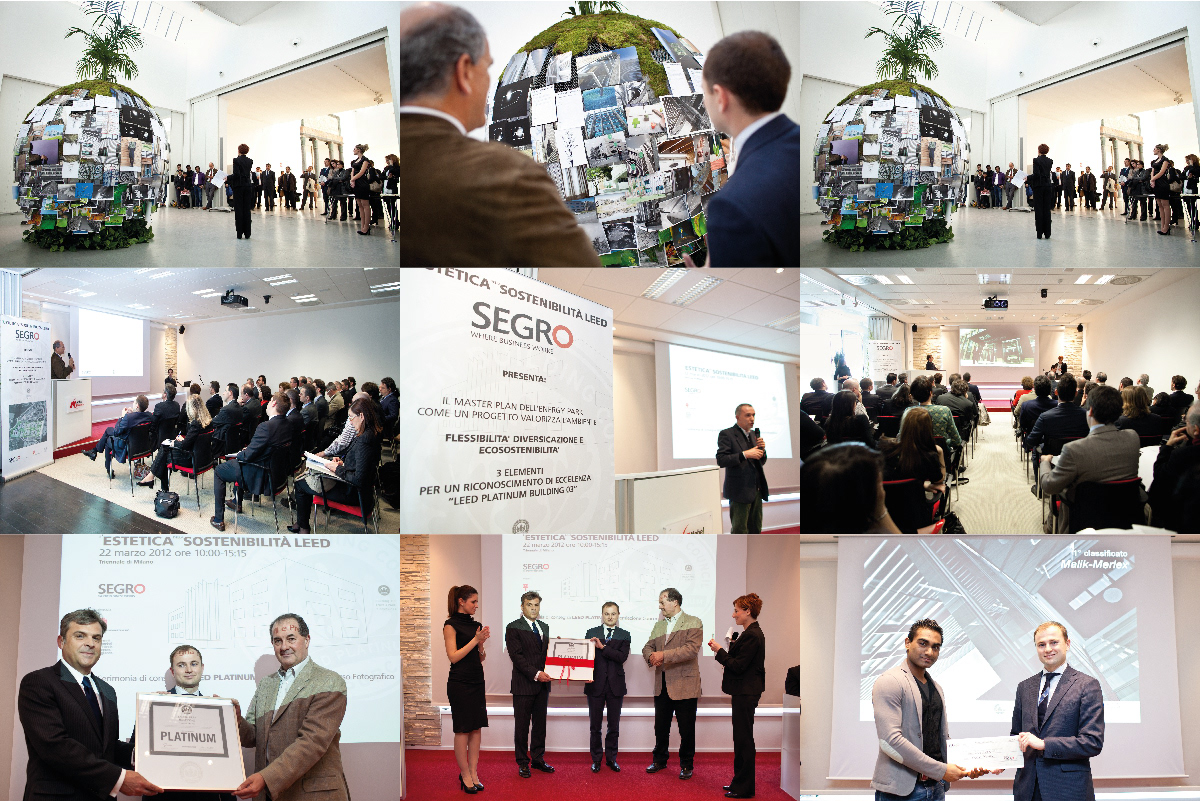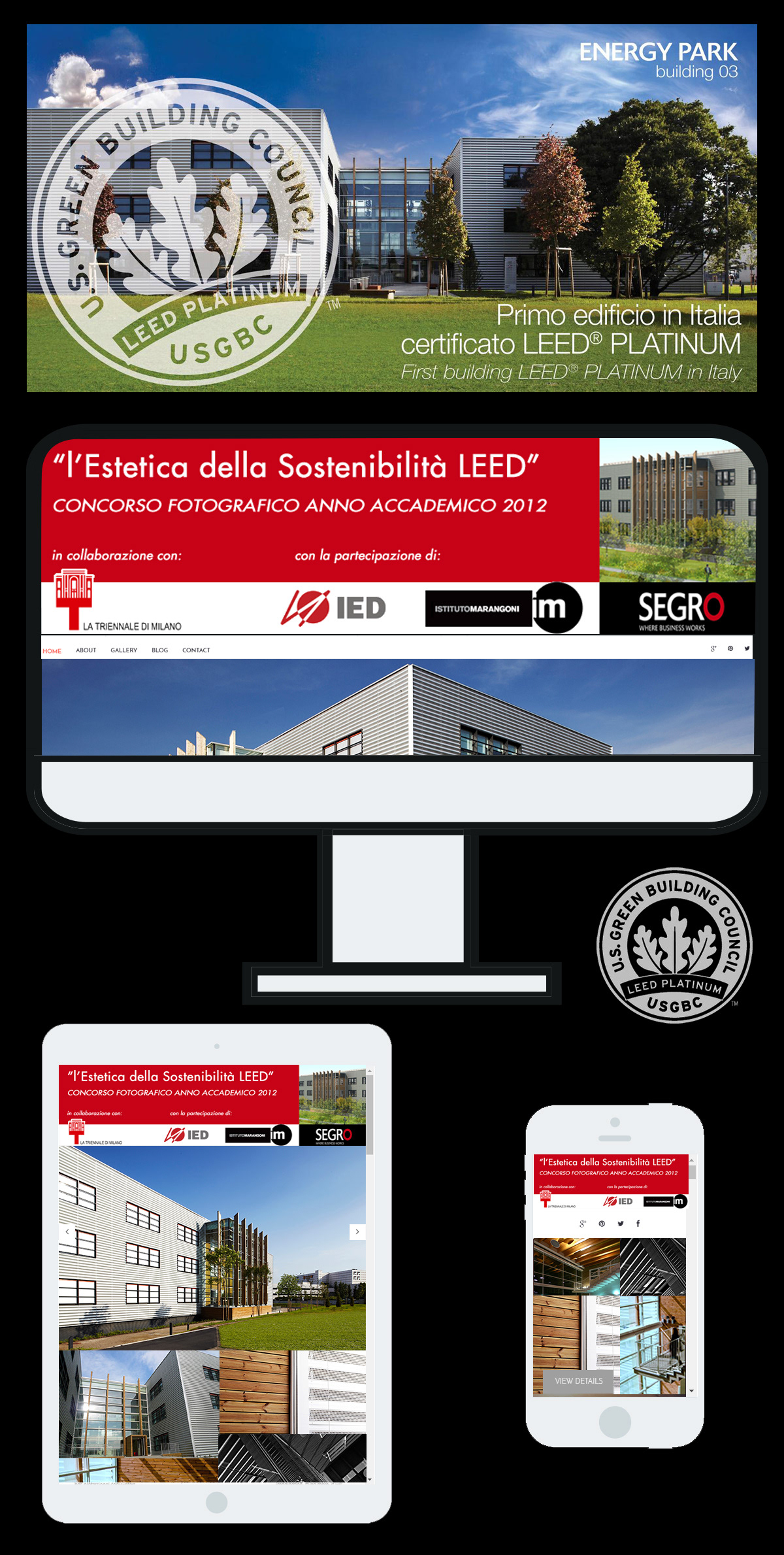 Situato in posizione strategica rispetto alle grandi arterie di comunicazione del Nord, Energy Park occupa un'area totale di 160.000 mq e prevede, in varie fasi, l'edificazione di 57.500 mq suddivisi in cinque nuovi immobili. Fin dalla sua fase di progetto, Energy Park è stato realizzato secondo principi architettonici e tecnologici all'avanguardia nel settore della sostenibilità ambientale e della razionalizzazione dei consumi energetici.
SEGRO presente anche in Italia dalla seconda metà del 2006, è oggi la società leader nello sviluppo ed 
investimento immobiliare in Europa, con un patrimonio di 5,4 milioni di metri quadrati di assets in proprietà pari ad un valore di 6,4 mld €. La società, presente con 15 sedi in 8 paesi europei, ha sede in Inghilterra ed è quotata alla Borsa di Londra (Sgro). SEGRO fa parte della UK Real Estate Investment Trust (REIT) con circa 1.600 clienti attivi in diversi settori d'attività, dai parchi tecnologici di ultima generazione, ai centri direzionali in aree suburbane, dalle piattaforme logistiche ai complessi dedicati al settore light industrial.
Located in a strategic position with respect to major North thoroughfares, Energy Park occupies a total area of ​​160,000 square meters and provides, in various phases, the construction of 57,500 square meters divided into five new properties. Since its design phase, Energy Park was built according to architectural principles and cutting edge technology in the field of environmental sustainability and the rationalization of energy consumption.​​​​​​​